Learn How to Rent the Runway!
As a host or the guest, you're always searching for a new outfit to attend different events... and we all know, you can't repeat the same look twice once you've posted on your page! So imagine a closet filled with over 200,000 pieces of designer clothing and accessories...from Badgley Mischka, Hervé Léger, Jenny Packham, Monique Lhuillier, to Vera Wang... all yours to wear! Rent the Runway is an online service that provides designer dress and accessory rentals. With Rent the Runway you can rent high-end dresses, jewelry, and accessories for special occasions including bridal showers, engagements, weddings, black-tie-events and more at affordable prices! 
Here's how it works: 
1. Shop for any occasion
Rent the Runway offers dresses and accessories for all occasions. When it comes to weddings, Rent the Runway provides a wide assortment of options including outfits for reception, rehearsal dinner, bridal shower, engagement party, bachelorette party, and brunch for the bride, wedding party, or even the guests.

Marchesa Notte Blush Buckingham Sheath - $105.00
Retail Price: $845.00

Catherine Deane Blue Lace Fjola Dress - $130.00
Retail Price: $995.00 

Theia Shimmering Element Gown - $115.00
Retail Price: $895.00

Nicole Miller Midnight Sequin Stars Gown - $70.00
Retail Price: $650.00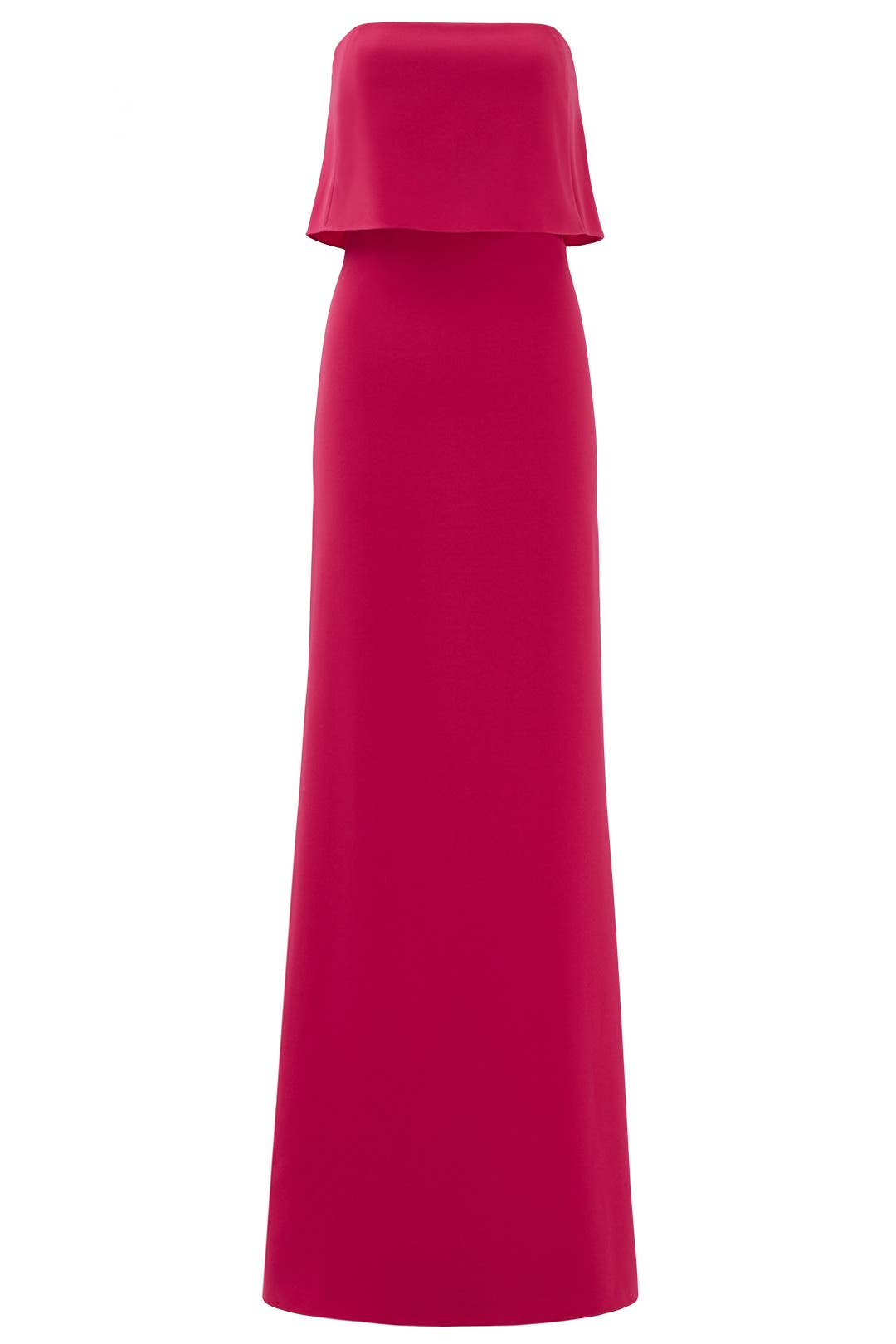 Halston Heritage Pink Cerise Gown - $50.00
Retail Price: $325.00


ML Monique Lhuillier Navy Tulle To Lace Gown - $50.00
Retail Price: $598.00 
2. Find the Best Fit
Rent the Runway provides styling advice and customer reviews with photos to help you find the best fit. In addition, you can add a free backup size to your order, and rent a second style for only $32.50. 
3. Select a Timeframe
You can keep your dress for 4 to 8 days to accommodate your needs. You can also schedule your delivery accordingly so that you can try on your dress and make any exchanges prior to your event.
4. Return for Free
Enjoy your dress, make memories, and don't forget to take a photo! Once you are ready to return, you can use a pre-paid shipping label to do so. You can also drop off your return at any of the Rent the Runway stores or schedule a UPS pickup. If you're worried about any mishaps, Rent the Runway also provides $5 insurance fee to cover any accidents. In addition, the company takes care of dry cleaning. So all you have to do is enjoy and drop off your dress!
Don't forget to use the code FIRST for your first outfit to receive a special 20% promotion off your order.*

Marchesa Notte Woven Hem Cocktail Dress - $105.00
Retail Price: $795.00

About Unlimited
Rent the Runway offers services online, on their mobile app, and in physical stores allowing you to experience luxury in every single way! If you can't get enough of this amazing service, the company just started a new program offering unlimited wardrobe pieces for $139 a month. With this program you can rent up to 3 items at a time, keep it for a month, or send back after a day, and choose a new look instead. This can be specially useful in the Armenian community since we have occasions almost every weekend!
Get unlimited rentals with Rent the Runway's Unlimited subscription
Use the code UNLIMITED20 for a limited time 20% off your first month!*
Stay up to date as we will be sharing some of our favorite looks for each occasion on our upcoming blogs. 
Tell us what you think about Rent the Runway in the comments section below and make sure to tag us with your photos on social media (@Harsanikcom).
*Offers are only valid for first-time customers for a limited time and subject to end without notice. Cannot be combined with other offers or gift cards. Not valid at Rent the Runway stores. Enter code at checkout.
Tags: mother of the bride , affiliate , bridal accessories , bridal clutch , bridal fashion , bridal shoes , bride , bridesmaid , dress shopping , fashion , tips , trend , wedding guest